Company
The best thermoplastic solutions for infrastructure networks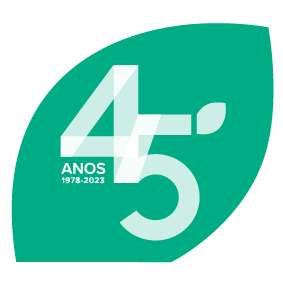 Politejo is committed to cutting-edge technology, with a wide range of quality products and a technically advanced team, having managed over the years to achieve the desired success.
Creating solutions for 45 years
Politejo was established in 1978 and is currently the national leader in the manufacture of thermoplastic pipes and fittings. Betting on avant-garde technologies, with a wide range of quality products and a technically advanced team, it has managed, over the years, to achieve the desired success. Our strategy is based on the constant search for technical solutions that best meets the needs of the market and clients, guided by innovation. Our challenges have been linked to the internationalisation of the company, the increase in production capacity, the development of new solutions and the investment in a capable and updated team.
Politejo throughout the world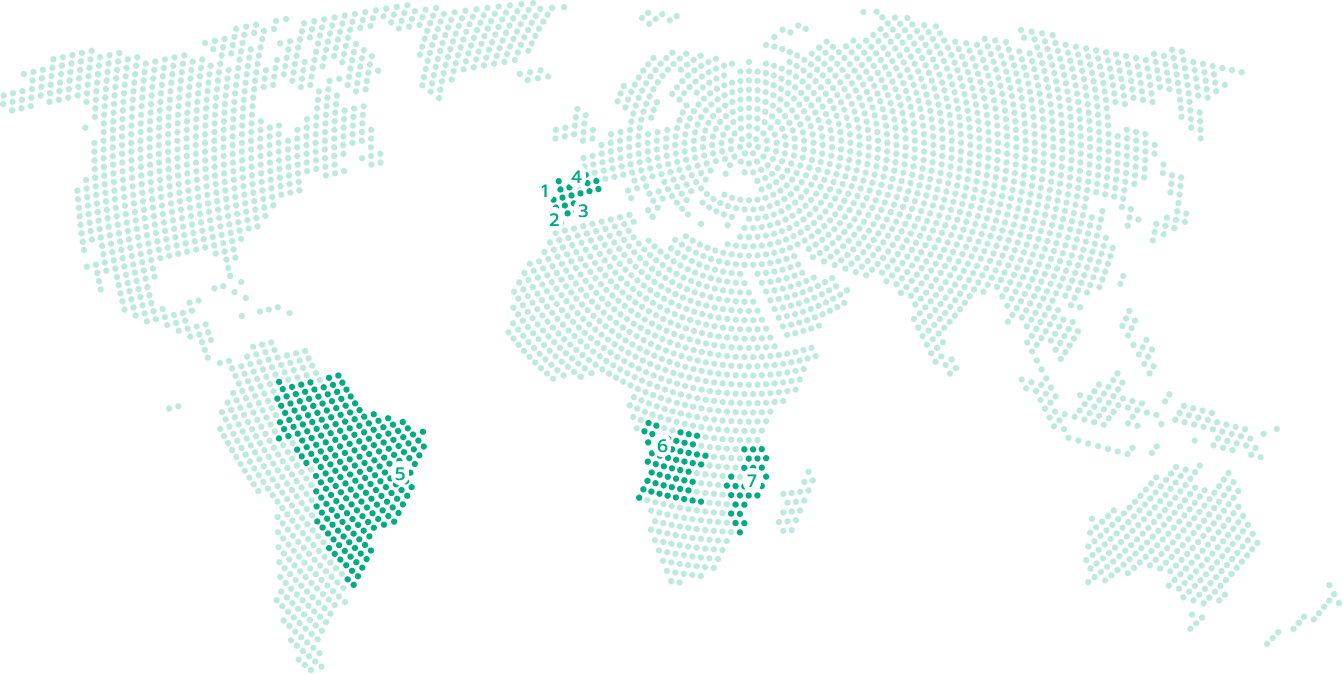 GRUPO POLITEJO has 9 plants spread through ANGOLA, BRAZIL, SPAIN, MOZAMBIQUE and PORTUGAL. We have the widest range of thermoplastic solutions for infrastructure networks. With factories on 3 continents we export all over the world.
1 Politejo Injeção
Azambuja PT

1 Politejo Extrusão
Azambuja PT

2 Hidracinca Portugal Estarreja PT

3 Politejo España
Baena ES

4 Hidracinca SL Monzón e Paules ES

5 Politejo Brasil
Leme BR

6 Politejo Angola
Luanda AO

7 Politejo Moçambique Maputo MZ

Politejo is a brand dedicated to the production and application of thermoplastic solutions in the areas of construction, industry, agriculture, mining and others.
Infrastructure
Politejo offers complete solutions, complying with the requirements of current standards, for all areas of infrastructure: water, sewer, rainwater, gas, fire, electrical, drainage and outfalls. With solutions in PVC, HDPE and PP up to DN2000, we take part from the preliminary project to the operation of the systems. A team with high know-how is at the disposal of all potential clients.

Construction
Politejo has a complete range of Pipes and Fittings for the construction of building networks, including water, sewer, ventilation and rainwater. With high quality standards, and with a presence in the main distributors, we are certainly the solution you need and give you the guarantee of a long life in your installations.

Agriculture
Politejo is an expert in irrigation systems, providing complete piping solutions and accessories, from drip irrigation to water mains for irrigating your crops. With reliable and technologically advanced complete systems, we have innovated for the benefit of sustainable water use.

Industry
Politejo actively participates in the development of the best technical-economic solutions for the construction of new industrial projects. Allied to the concern for a circular economy, our solutions are increasingly environmentally friendly and sustainable.

Mining
Politejo identifies itself with market niches, with a high level of specialisation and which require solutions suited for the needs of each type of operation. With extensive experience in various countries and realities, we offer our clients a wide range of solutions in hdpe which adapt to the peculiarities of each project.
Quality
Policy
We aim to achieve the highest quality in all our products and services, always striving to increase client satisfaction and achieve continuous improvement in all aspects.
Quality management is an important tool to improve effectiveness and the sustainable development of our company and thus meet the needs and expectations of our clients. It was in this spirit that we implemented a Quality Management System, in accordance with NP ISO 9001 and certified by APCER, encompassing all the procedures and responsibilities which serve as a guide to the activities of the company.
Sustainable
Development
The Politejo companies provide products and solutions to various industries including construction, infrastructure, agriculture, healthcare, transportation, data communications, energy and petrochemicals.
These industries are essential to everyday life and one of the ways we demonstrate our commitment to global impact is through contributing directly and indirectly to the United Nations Sustainable Development Goals.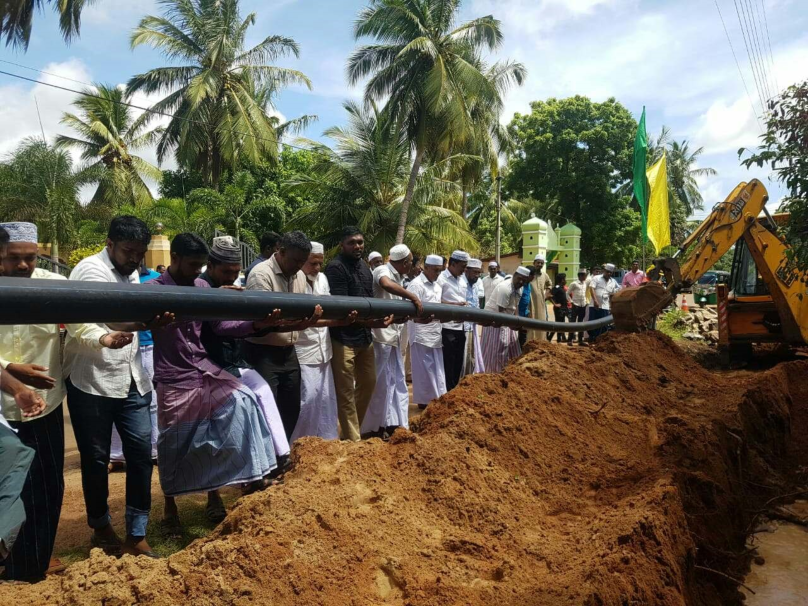 Our
Services
Politejo has a tradition of collaborating with decision makers to find the most sustainable solutions. Specialists in complete thermoplastic solutions, we actively participate in the phases of project, design and construction, installation and operation of systems for various applications. We also have a vast know-how to collaborate with inspection companies, owners, designers and builders, in addition to establishing partnerships with welders and service providers in the area of video inspection, pressure and tightness tests on pipes and their rehabilitation. Count on our know-how to improve your work!